Regular price
Sale price
$59.99
Unit price
per
Sale
Sold out
Portable Dock And Charger
Please note this is a pre-order.  Shipments will be made on January 8, 2024.
A tactical stealth dock for the Nintendo Switch and Valve Steam Deck is hidden inside a compact 45W Gallium Nitride supercharger. We're setting the dock free so that any television is your playground.

Compatible with Nintendo Switch and USB-C DisplayPort devices including the  latest Valve Steam Deck, iPads, iPhones, Android devices.
Compact Charger

Switch Dock

Reliable

Multi-use
View full details
If you're looking for a portable way to play Nintendo Switch games on a big screen, a new Kickstarter project from accessory maker Human Things, creators of a Switch Bluetooth audio dongle, might be just what you need.




10x smaller 😱
and just as powerful!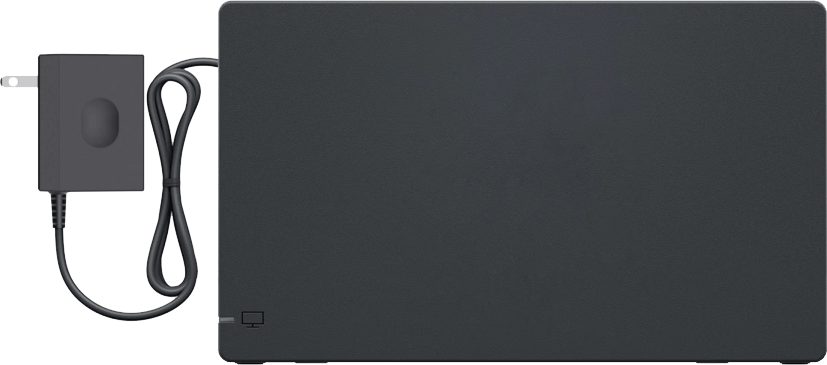 10.3cm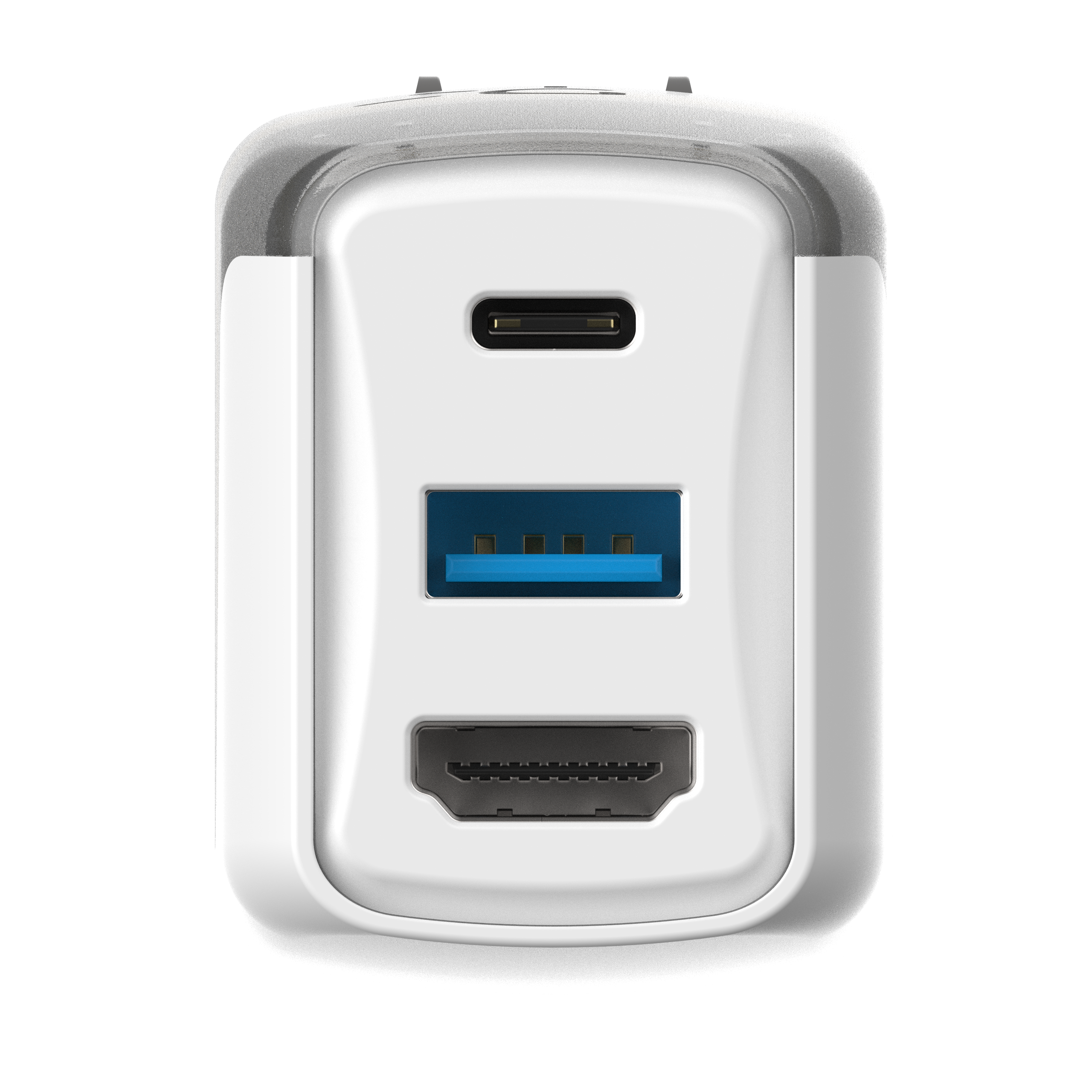 4.6cm
We're using the latest Gallium Nitride tech to make this just a tenth of the size of the dock, and even 22% smaller than the bulky OEM Switch charger.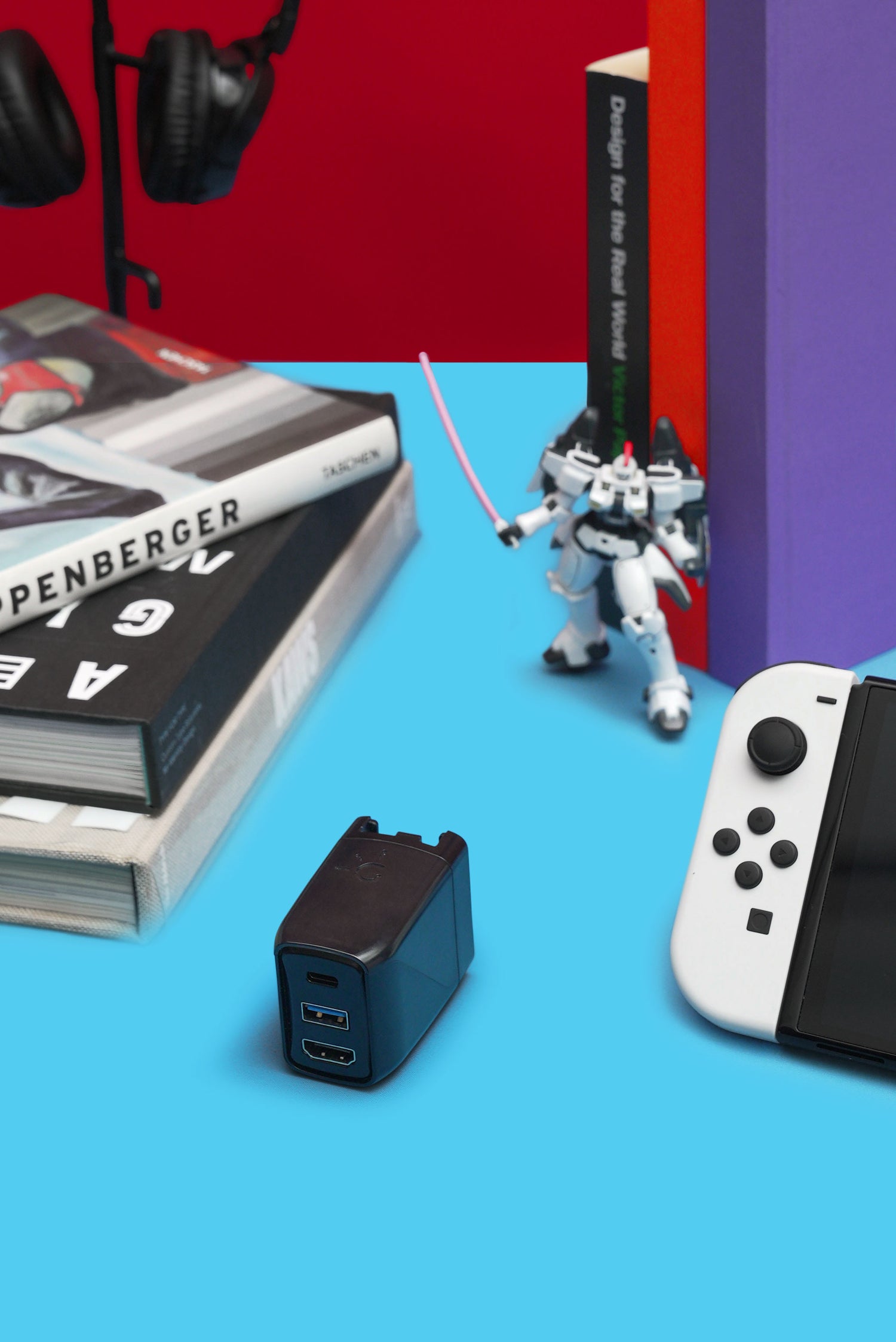 Where's the dock you may ask?
It's an invisible dock hidden covertly in an inconspicuous charger. It doesn't sit on top of the dock but has full docking functionality.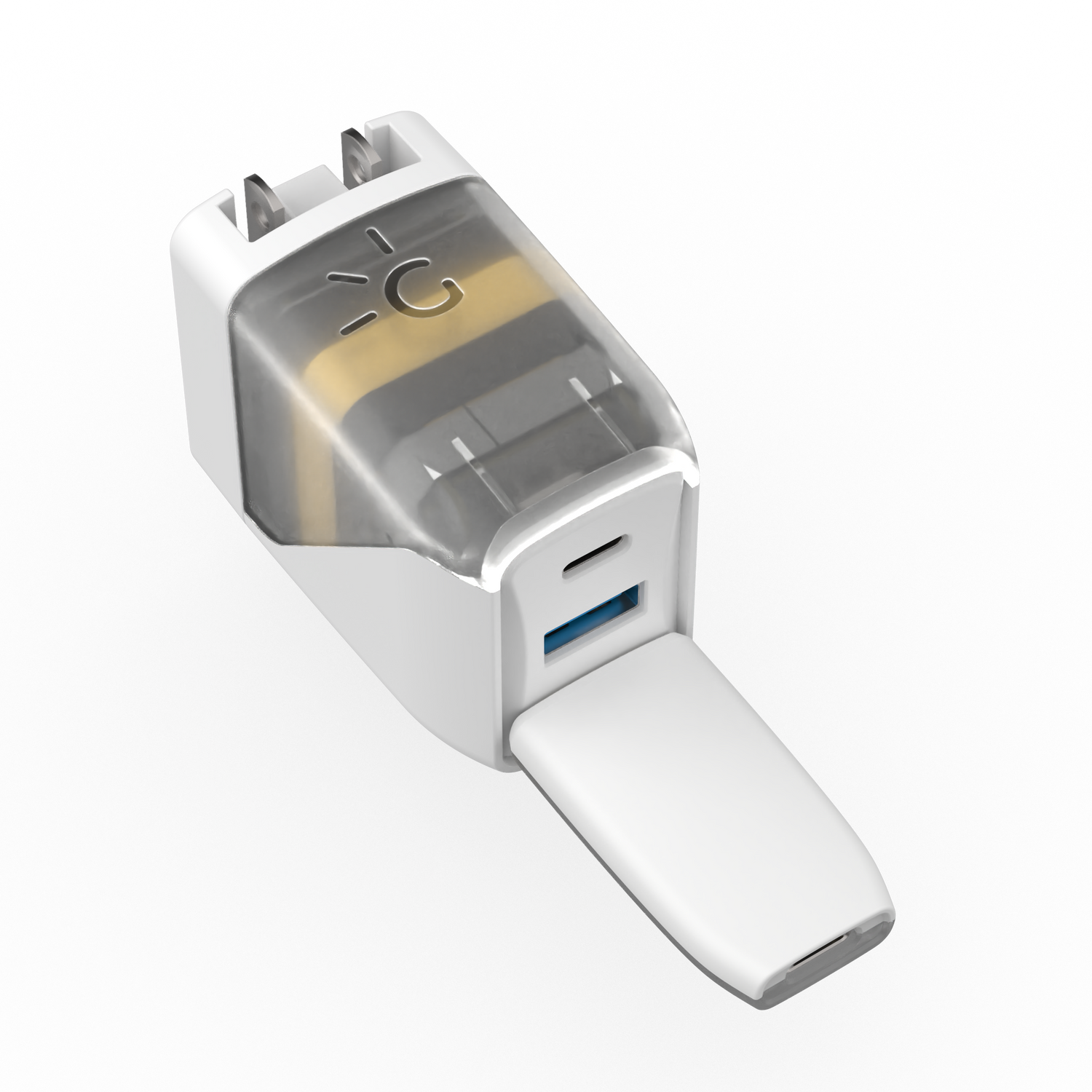 Streaming On the Go
With the Covert Dock and ShadowCast, you got the most portable streaming kit for the Nintendo Switch, Anywhere!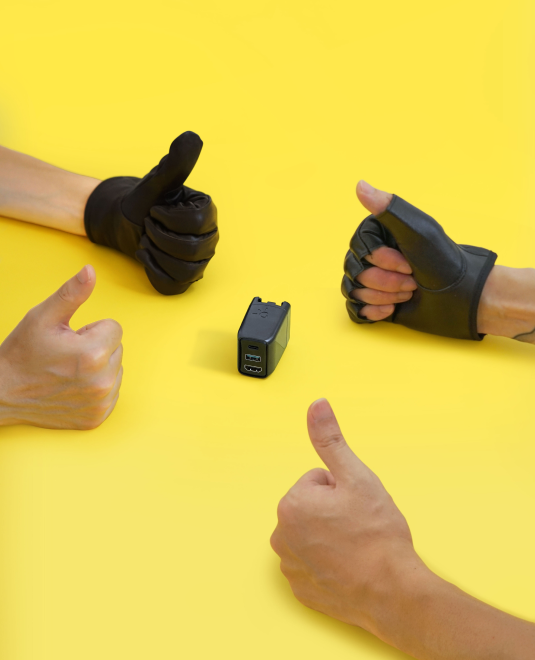 The most reliable 3rd party dock, ever.
Using GaN semiconductor, the Covert Dock is more efficient and disipate less heat with such a small form factor. We've done extensive research and are the most popular and widely used 3rd party dock known for its safety under various charging conditions. It's designed for the Switch as well as USB PD charging protocols.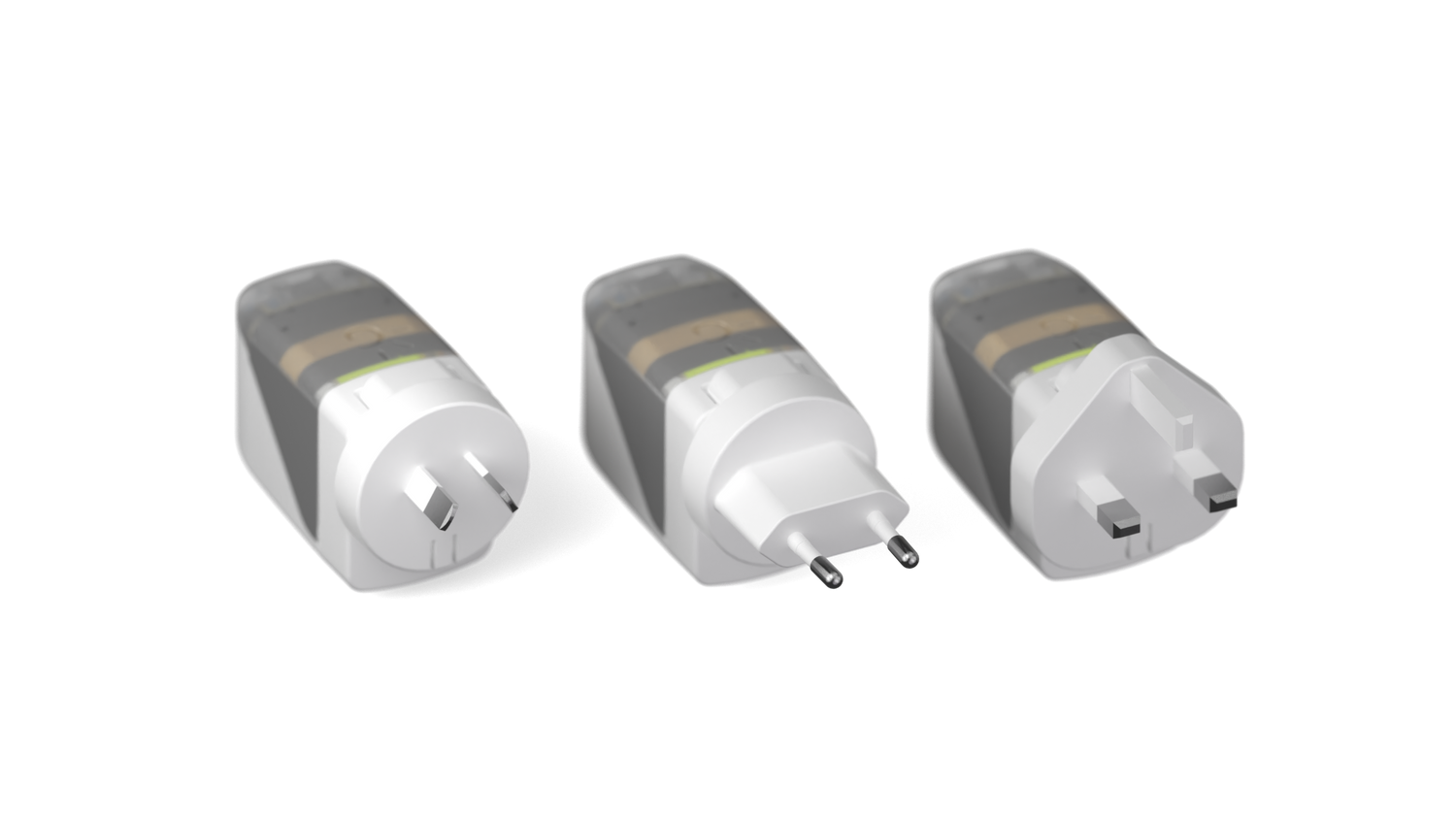 Jetsetter? We got you covered.
Foldable prongs with global adapters lets you roam 150+ countries. Supports 100-240V so you can safely use it everywhere.
How to use
How to use
Specs & Details
Dimensions L x W x H:
2.36" x 1.82" x 1.38" /60 x 46 x 35mm
Packaging Dimensions L x W x H:
4.74" x 4.35" x 3.95" /120 x 110 x 100mm
Packaging weight:
300g
Power input:
AC 100~240W
Power Output:
USB C: 5V2A/9V2.45A/12V2.59A/15V2.67A/20V2.0A USB A: 5V1A
HDMI Output resolution:
1080 60
Compatible with Nintendo Switch, Valve Steam Deck, Laptop, iPad, Android
Connect Switch & Covert Dock with our USB Type-C cable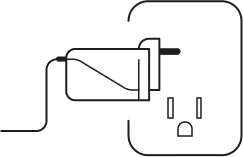 Plug Covert Dock into a power outlet with our global adapter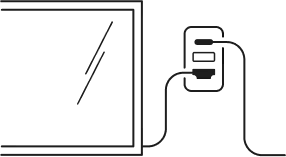 Connect an HDMI to a TV or any monitor
What other gamers are saying of Covert Dock 👻️️
Amazing lil thing.

Combined with my Switch OLED and a playstand, the Covert dock makes for a perfect travel setup that's quick and super easy to set up and take down whenever and wherever I want to play.

Favorite Genre
Adventure, Casual, Puzzle, Racing, Roguelike


Used With
Switch

Works great!

Took it on vacation and it worked as advertised! Super simple!

Favorite Genre
Casual, Adventure


Used With
Switch

Exactly what I wanted!

I ordered this product just for a Nintendo Switch dock but I was surprised to find the other ways I have used it. I am ordering another one to simply keep at work, and use for displaying my various devices.

Favorite Genre
Role-Playing Game, MMORPG, Real-Time Strategy, First-Person Shooter, ARPG


Used With
Nintendo Switch, iOS, Other, Windows, macOS

Super convenient dock

Really happy with this product being such a compact dock and including adapters for different countries. I'm taking a trip to Greece and UK this month so I'm set to use my switch! All pieces fit into my compact accessory case so it's perfect for traveling. I have the HDMI adapter from Genki to hook it to my laptop as well so I'm really loving these products.

Favorite Genre
Action, Adventure, First-Person Shooter, Racing, Puzzle


Used With
Nintendo Switch
Covert Dock 2
Regular price
Sale price
$59.99
Unit price
per
Choosing a selection results in a full page refresh.
Opens in a new window.